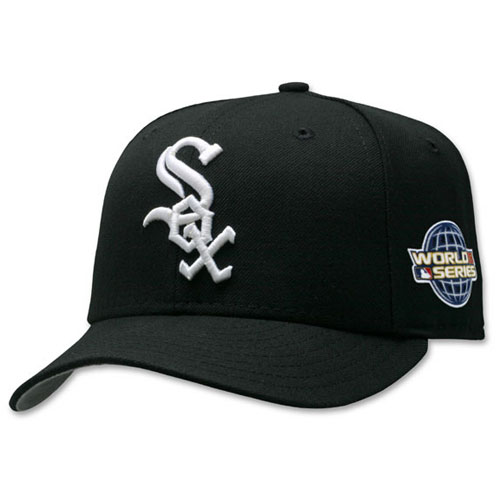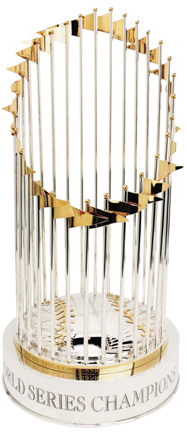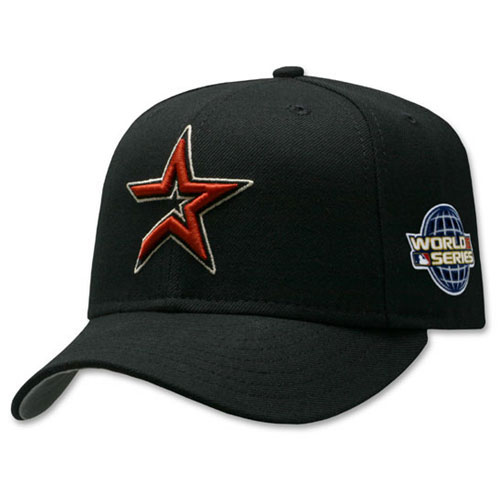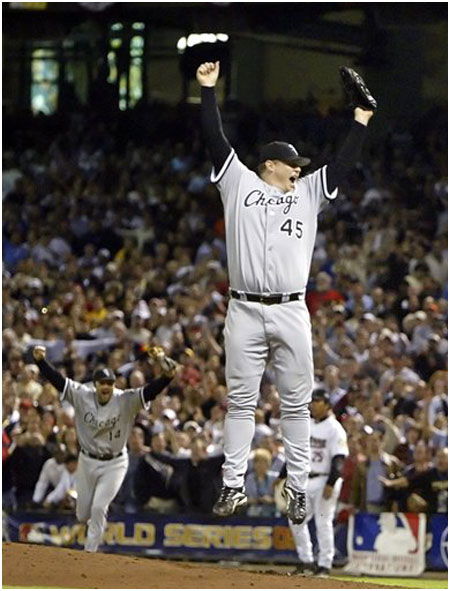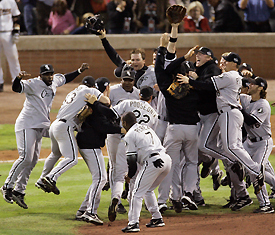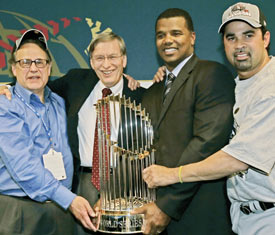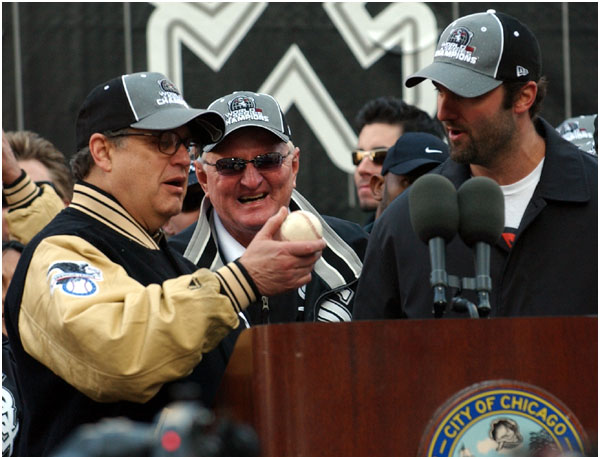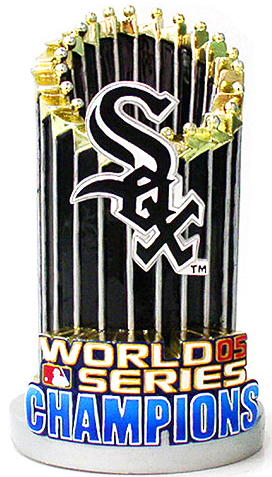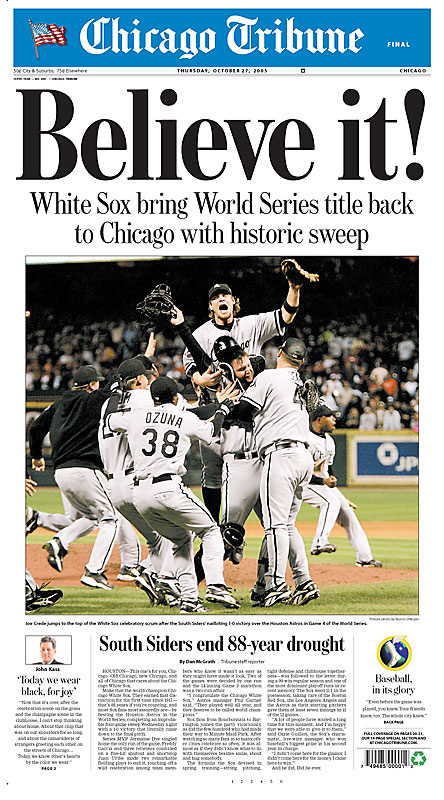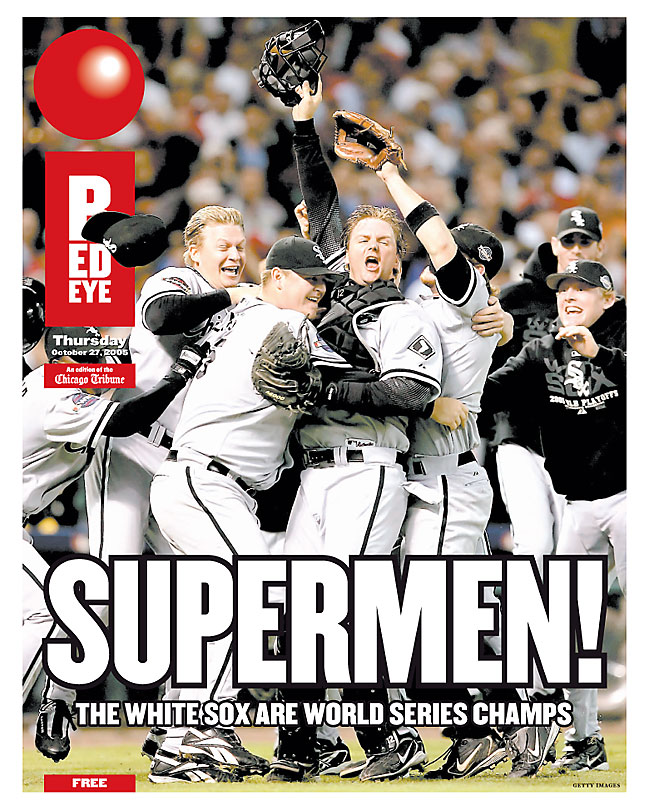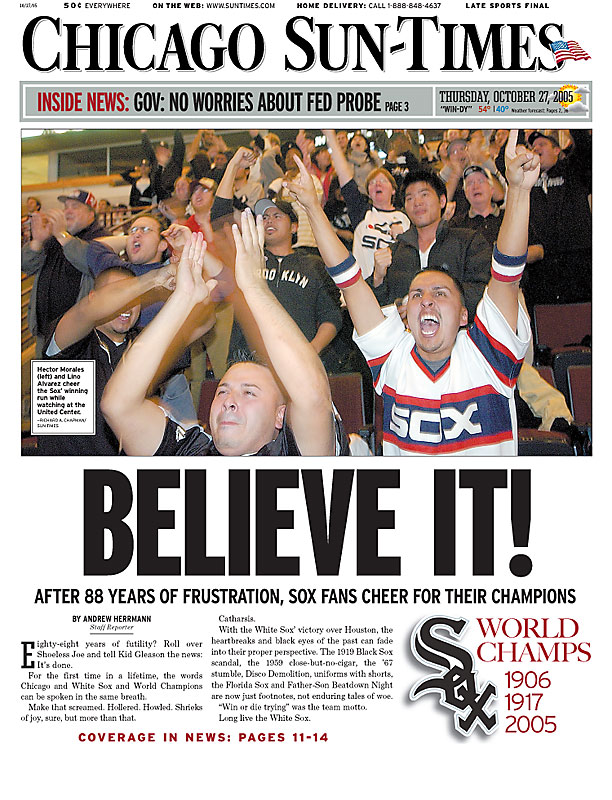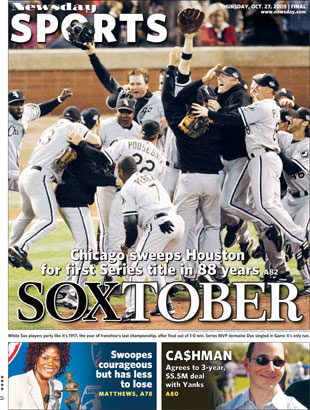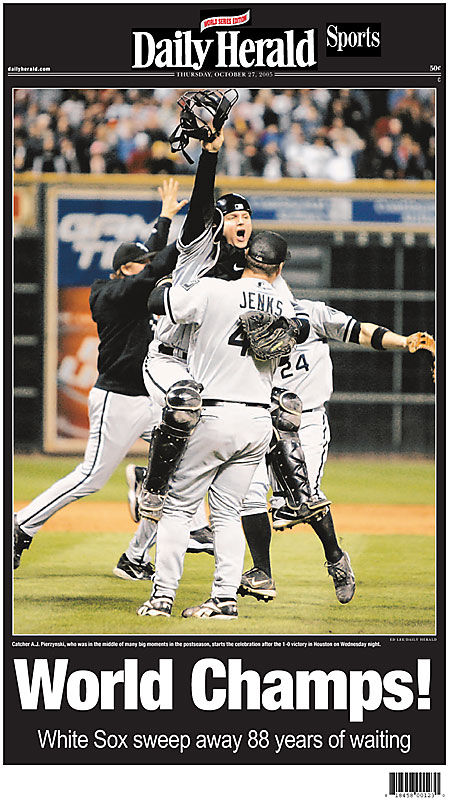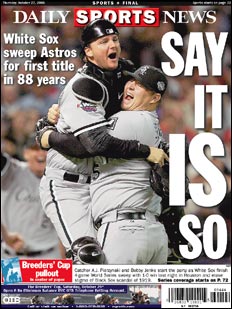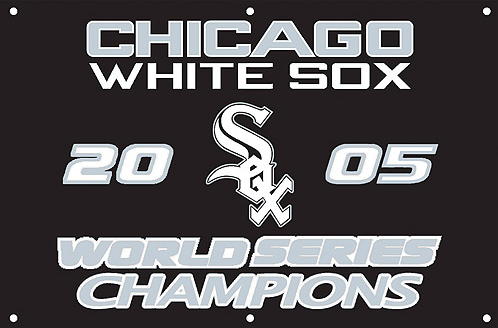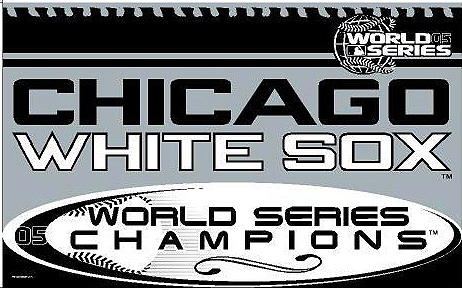 THIS ONE'S FOR YOU, FRANK... AND THANK YOU!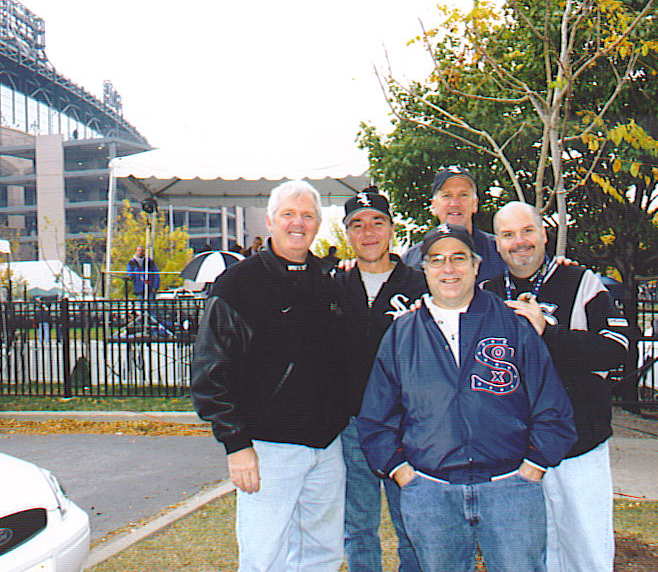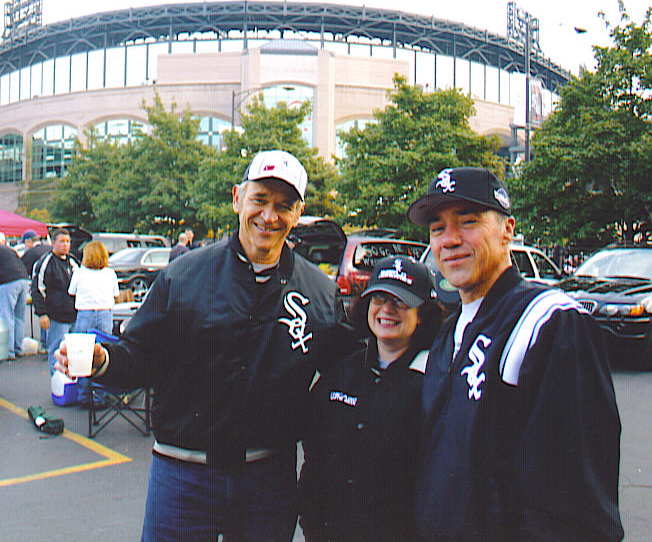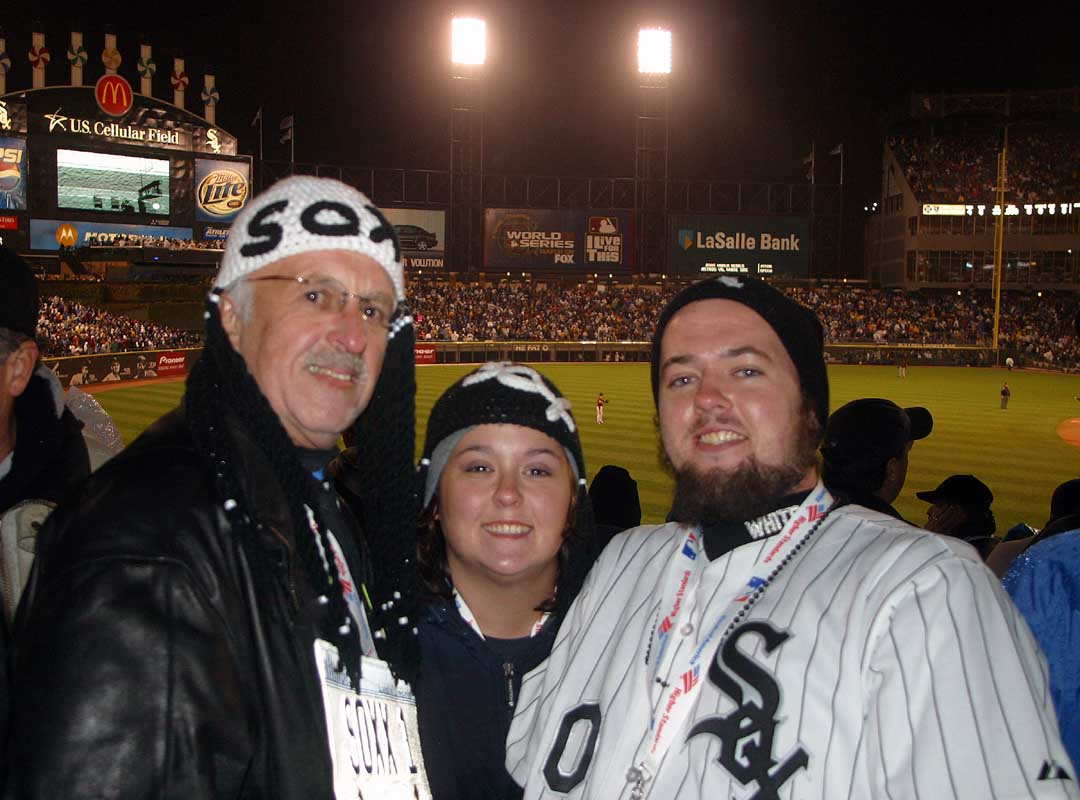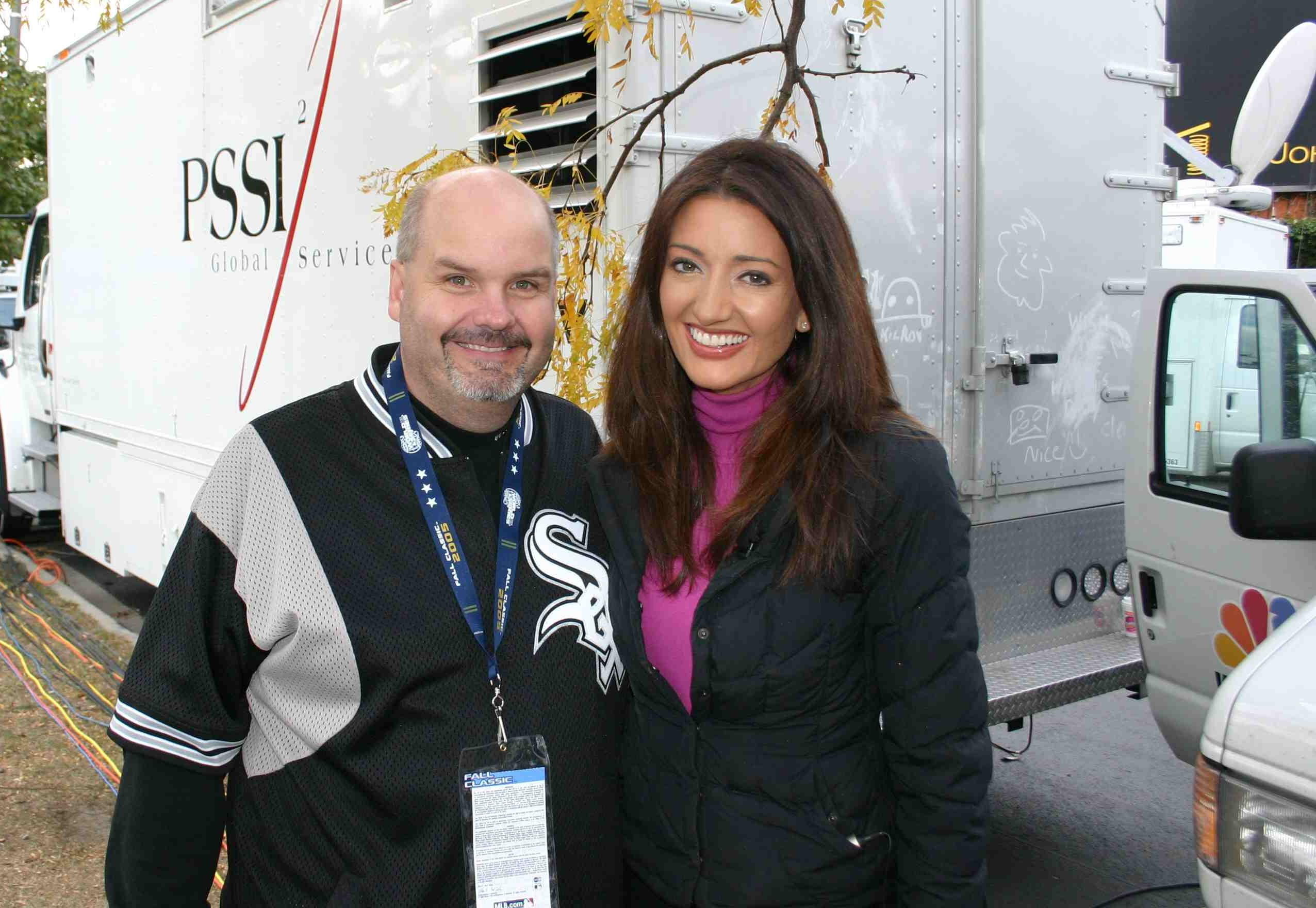 Games 1 and 2 of the 2005 World Series saw CFBC veterans galore reunite to cheer on the eventual World Champs. Upper left: John "Father Flanagan" Felkamp, Mark Coleman, Dave Losaw, Kris Glintborg, and Jack "Boomer" Felkamp anxiously await the opening of the gates. Upper right: Al Gildemeister toasts the future champs with Mark and Michelle Coleman. Lower left: The Len Pernecky family, dreadlocks and all, brave the elements at Game 2 waiting for Pods to end the game with his bottom of the 9th inning walk off home run. Lower right: Jack "Boomer" Felkamp gets to know "up close and personal" Anna Davlantes, co-anchor of the evening weekend newscasts on NBC 5 in Chicago.
For those of you who may not have seen it, here is the 2005 World Series Champions Ring that was given to players, coaches, owners, and other White Sox staff members.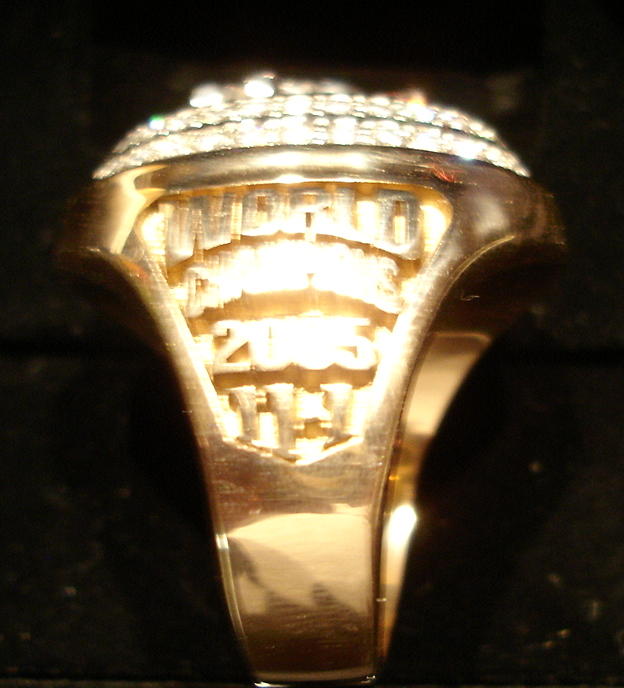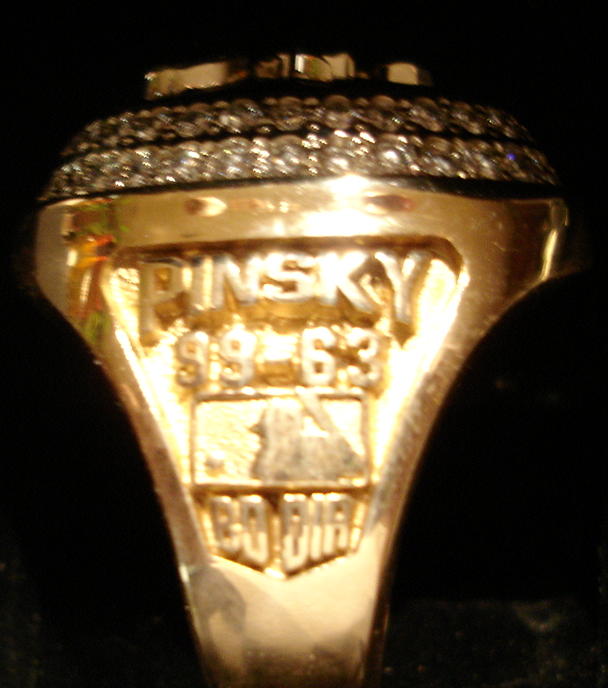 (World Series Champions Ring Photos courtesy of Jay Pinsky)
Since February 4, 2006,
White Sox fans have visited this page.
CFBC Home Plate Camp 2009 CFBC Coaches
CFBC 2009 Highlights CFBC Scrapbook What's Included?
Registration Form
CFBC Baseball Cards
CFBC News Updates 2005 World Champs
© 2017 Chicago Fantasy Baseball Camps, Inc.