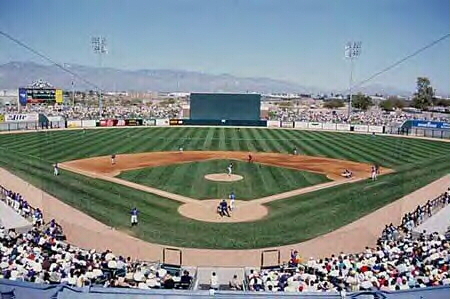 CHICAGO FANTASY BASEBALL CAMPS are returning to their spring home in Tucson, Arizona. Picture it right now..... sunshine, the desert warmth, Tucson and the surrounding Arizona countryside, loads of laughter, making new friends and business contacts, game after game of baseball, and TUCSON ELECTRIC PARK. What better way to spend a January?
The Tucson Radisson Suites
Home of Chicago Fantasy Baseball Camps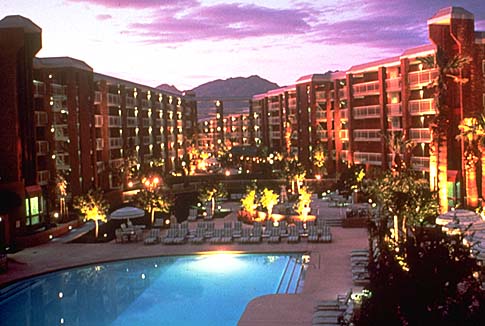 Start each day with a buffet or made to order breakfast at the RADISSON SUITES, then take a 15 minute ride to TUCSON ELECTRIC PARK facilities to "strap it on" and get ready for two great ball games each day. Between games, a buffet lunch is served in the Major League Clubhouse.
After the games, spend the rest of the day enjoying and exploring glorious and sunny ( and most importantly...WARM ) Tucson, spend a few hours in the spa and whirlpool loosening up any sore or stretched muscles, celebrate the days wins or losses with your teammates at the pool bar or in the hotel bar watching the videos taken of the day's games, use the sauna, or go for a dip in the pool.
After you've enjoyed dinner at one of Tucson's many fine restaurants, do your own thing at one of Tucson's famed southwestern nightspots. Pay a visit to the casinos that are just a few minutes from the hotel and ballpark. All in all, what could be a more perfect formula for the start of the new year than a fantastic week of baseball, sun and fun in January?
DON'T WAIT ANOTHER DAY!
Send in your registration to be on the Chicago Fantasy Baseball Camps roster TODAY!