CHICAGO FANTASY BASEBALL CAMP 2009
CACTUS FANTASY LEAGUE NEWS BULLETINS FROM TUCSON, AZ!
MAY AND SALAS' "SLOWSKIS" TAKE ONE GAME PLAYOFF AND BEAT THIGPEN AND HERRMANN TO WIN THE CFBC CAMP 2009 CHAMPIONSHIP!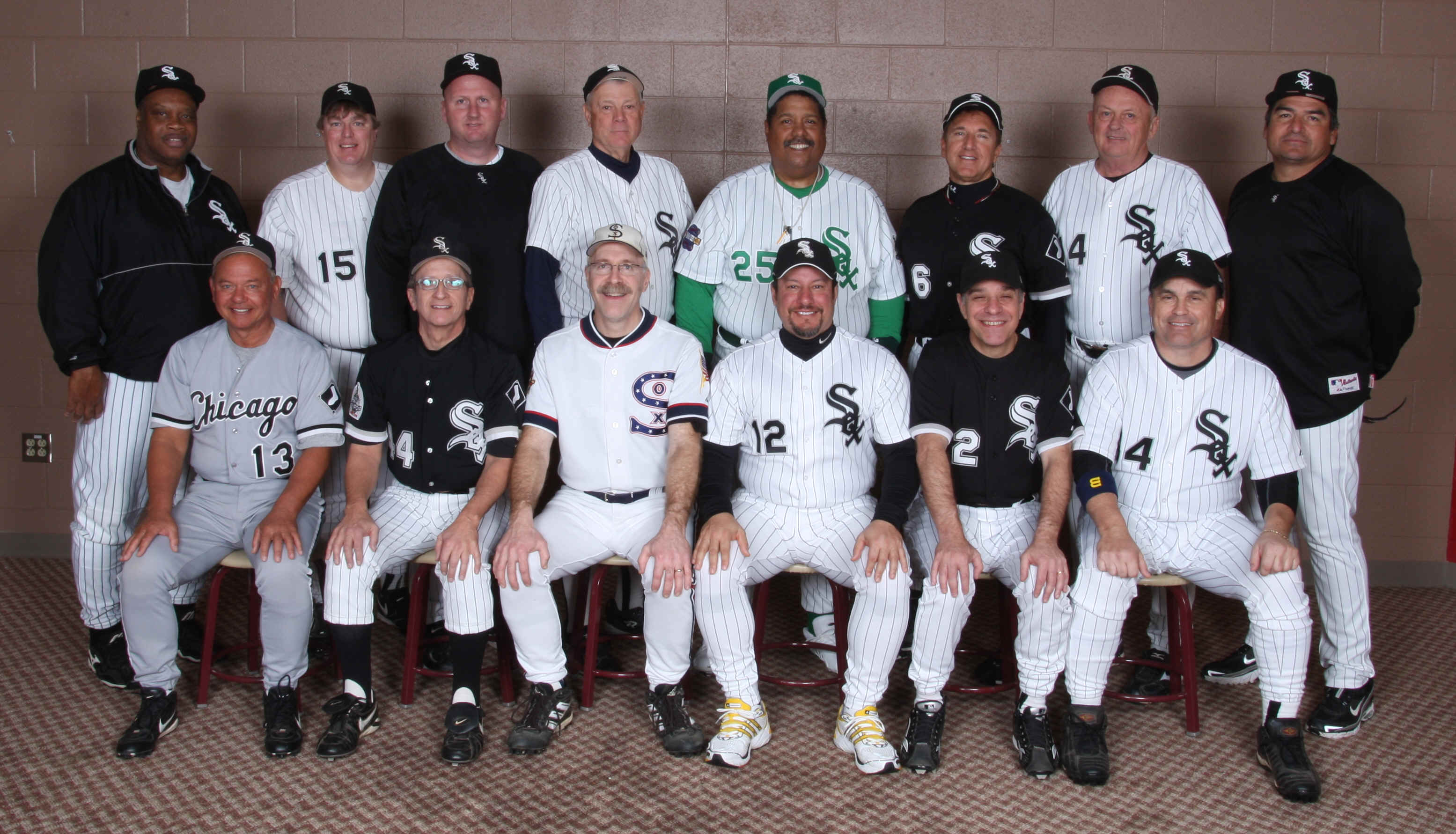 With veteran Championship Co-Managers Carlos May and Mark Salas at the helm, "The Slowskis" captured the crown during the one game playoff in the final game of the White Sox Fantasy Camp played inside Tucson Electric Park and took the CFBC Camp 2009 Championship proving they were "the best team money can buy." Consisting of the leadership of veterans like Fred Duboe, Ron Voniak, John Patterson, Jim Hampson, Bob Baum, Team MVP Tom Pruim, and other assorted throw-ins, Carlos and Chief banded this newly formed group of players together to produce their first championship in both CFBC and Cactus Fantasy League history.

CONGRATULATIONS

"THE SLOWSKIS!"

2009 CACTUS FANTASY LEAGUE FINAL STANDINGS

Certified by Camp Commissioner, BILL MELTON

1. THE SLOWSKIS

Carlos May and Mark Salas

(Team MVP: Tom Pruim)

2. THIGHERRMANNATORS

Bobby Thigpen and Ed Herrmann

(Team MVP: Randy Saunders)

3. NIGHTCRAWLERS

Tom Paciorek and Daryl Boston

(Team MVP: Bill Gwodz)

4. THE DOMERS

Harold Baines and Kevin Hickey

(Team MVP: Alan Bright)

5. THE BMF's

Art Kusnyer and Craig Grebeck

(Team MVP: Becka Shipp)

6. THE UCKERS

Jeff Cox and Richard Dotson

(Team MVP: Dave Gaichas)

7. THE "A" TEAM

Donn Pall, Steve Trout and Ron Kittle

(Team MVP: Donna "The Momma" Anfield)

8. THE NIGHTMARES

Jim Fregosi and Ken Kravec

(Team MVP: Bob Alymer)

2009 CFBC Cactus Fantasy League Rookie of the Year: HARRY STIENDLER

2009 CFBC Cactus Fantasy League Most Improved Player: GARY SEGAL

PERENNIAL CELLAR-DWELLER NIGHTCRAWLERS™ FINISH 3rd OUT OF 8 TEAMS JUST MISSING THE PLAYOFFS AND PROVE THAT THEY ARE NO LONGER
NOT PICTURED: Aaron Michaelson
Led by Co-Managers Tom Paciorek and Darryl Boston, and overseen by Camp Co-Director, Jay Pinsky, the "HGH and steroid free" Nightcrawlers™, America's oldest and longest running Fantasy Camp team, once again ignored their usual "cellar-dweller" position by posting an incredible run this year and missing the playoffs by one game at the Chicago White Sox former Spring Training facilities in Tucson, Arizona during the 2009 Chicago Fantasy Baseball Camp. How did they do it? Perhaps, it was because they did not play down to their abilities which are stated in the team motto: "DIMINISHED SKILLS, INC."
The third place finishers were led by the good to mediocre hitting and sometimes-brilliant, sometimes-lacking defense of veterans Bill Gibbons, Len Pernecky, Rich Ostendorf, Matt Carroll, Mark Coleman, Bernie Kerman, Al Miller, Mark Chyna, Marty Shandles and the Rookie Call-Ups of Greg Cappa and 2009 Team MVP Bill Gwodz. The Nightcrawlers™ amazed critics, fans and even themselves by exceeding pre-season expectations by finishing third in Cactus Fantasy League play held January 18-24, 2009.
NIGHTCRAWLERS™: We don't give up.... we just give in!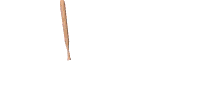 © 2017 Chicago Fantasy Baseball Camps, Inc.
CFBC Home Plate Camp 2009 CFBC Coaches
CFBC 2009 Highlights CFBC Scrapbook What's Included?
Accommodations Registration Form CFBC Baseball Cards
CFBC News Updates 2005 World Champs
CFBC fans have visited this page.